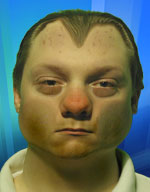 By Alf Roland
Chief Pan-Universal Correspondent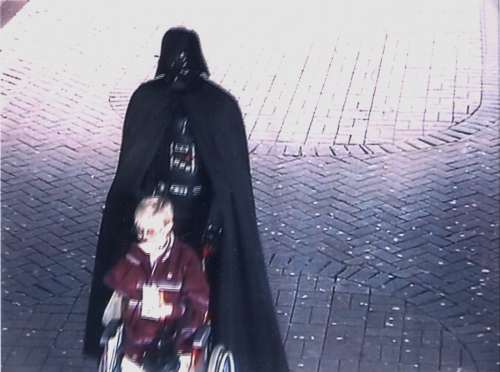 In a shock announcement, the galaxy's favourite couple, Anakin and Padmé Skywalker have announced the breakdown of their marriage.
According to sources close to the family things haven't been right between the couple since the birth of their children.
Evil Emperor
"It's all his fault" said a friend of the family. "Everything was fine between the two until they discovered they were to have children. When he found out, he went off his head!"
This wouldn't be the first time that "Sullen" Skywalker has gone off the rails. As your News Of The Universes reported two years ago, Skywalker was investigated by officers of the Republic Police Force after a waitress at an Anchorhead café reported him behaving suspiciously.
"He walked in, covered in blood, carrying the head of a Tusken Raider. Dripping blood all over the floor, it was." said the young girl. She has since been offered a post with Chancellor Palpatine's office.
"I was very good to her" said the Chancellor.
"He was very good to me", said the waitress (Who for legal reasons can only be identified as "Miss. J").
"She owes everything to me" Palpatine added, modestly waving off any praise.
"I owe everything to him" said Miss. J.
Twins
"The twins mean everything to Mistress Padmé" said sources close to the family. "Oh my! I dread to think what will happen to them. And us. We're sure to be disassembled."
Fears have been raised after "Old Sulky Boots" Skywalker went on a 48 hour drinking binge with his friend and mentor, Jedi Knight Kenobi. Apparently the two fell out after Kenobi spilled Skywalker's pint. A fight ensued in which Skywalker came off the worse. Eyewitnesses stated that he left in a foul temper making veiled threats about his wife.
Padmé Skywalker has taken these threats seriously and moved to Alderaan. However, witnesses at the spaceport said that she only arrived with one of the twins. It has been assumed that Skywalker has insisted on visiting rights and that it was "his weekend".
A statement from Annakin Skywalker's press office states that the marriage is considered dead by Skywalker. As are Padmé, the twins, "those bloody 'droids and any planet stupid enough to shelter them all!"
All this couldn't have happened at a worse time for "Stroppy" Skywalker. He has just taken on a new job as Chancellor Palpatine's right hand man. Yesterday, at the Dorchester, Annakin relaunched himself in a bid to keep his popularity.
"Call me Vader" he grinned from behind the plastic gimp mask that completes the bizarre apparel he has decided on as his trademark. He refused to answer questions about the divorce, even though reporters kept firing questions at him. The press conference broke up shortly after due to several people choking. "Sorry about the fish bones in the salmon vol au vants" said Vader, before having to rush off to receive treatment for the asthema he was recently diagnosed with.
Today's bingo numbers are on page 12