"The words played on about our heads, perhaps we went too far..."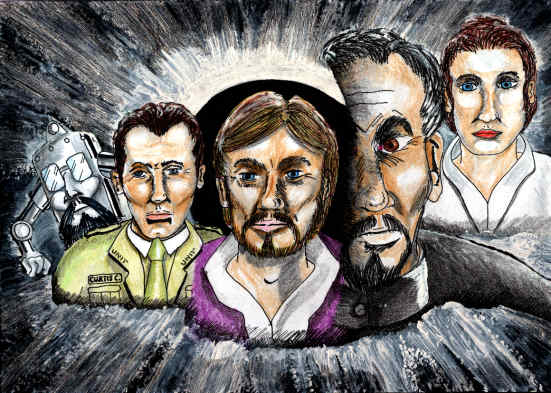 Israel: dateline 1999. A Tuesday. Things look grim for Captain Curtis and UNIT, with an invasion by space aliens imminent.
Who can save us now?
Why, none other then that Sot'm master of disguise, Cre'at.
Oh and a mysterious man by the name of Adh Saidhe.
And just what has happened to Lord Macfadyan?
"Answer me one question. Are these the shadows of the things that Will be, or are they shadows of things that May be, only?"
Part One: "Talk of change lately, but everything's been done before."
Part Two: "I've just dipped into the future. We must be prepared for the worst."
Part Three: "You're In The Army Now."
---
Listen to the Keeping the Peace Audio Trailer (MP3)
(and if you liked it, listen to the Keeping the Peace Trailer Music (MP3))
Also available, the Keeping the Peace eBook (ePub)