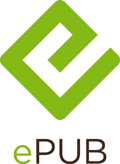 Staggering Stories eBooks
Stories converted to the popular ePub format for eBook readers.
---
Below is a list of our stories that are currently converted into the de facto standard ePub format.
More stories are likely be added over time, so keep an eye on the main Staggering Stories page to see when new ones arrive.
Click on the story name to immediately download the eBook.
A series of stories set in the Doctor Who universe but starring a Time Lord who rather more often makes serious mistakes...
The universes have collided, pitting Klingons against the Star Wars Galactic Empire and others! Each of these are a set of stories focusing on one character's exploits during the war.
We are very proud to present Karen Dunn's much admired Xippy winning Xena stories! Live the good clean fun of Xena and Gabrielle fighting the good fight two thousand years ago. Battle on Xena!
To boldly split overly tight uniforms that many have split before, we can't overlook the Sci-Fi genre giant of Star Trek.