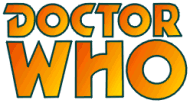 Doctor Who: Cybermen
By Jean Riddler
---


I had a dream to live forever,
Love all life and all I see.
But as my heart and limbs grew older,
I lost sight of all my dreams.

My race grew and learned from nature,
How to extend the Human life.
As heart and limb grew thin and colder,
Slowly replaced by hardened steel.

Soon we thought we'd conquered nature,
No use had we for flesh and blood.
But as our bodies became stronger,
Our hearts lost the power of love.

Now my race is at it's zenith,
And what have we at last achieved?
Now I no longer dream of forever,
And do not love what I can see.